Last year's album from Broken Bells — a collaboration between Danger Mouse (aka Brian Burton) and The Shins' James Mercer — was among my favorite records of the year. It was such a great mix of psychedelic pop instrumentation, Spaghetti Western soundtracks and electronic experimentation, but done in a way that was still very approachable. The record was definitely a grower though, as it took time to listen and dig in to all the layers going on under Mercer's voice.
One of the other things I have loved about Broken Bells is the visual aesthetic of their record cover art. The cover art for the band's full-length debut — as well as for the singles "The High Road" and "The Ghost Inside" — was designed by Atlanta-based artist Jacob Escobedo, who has also done work for Gnarls Barkley and the Dark Night of the Soul album.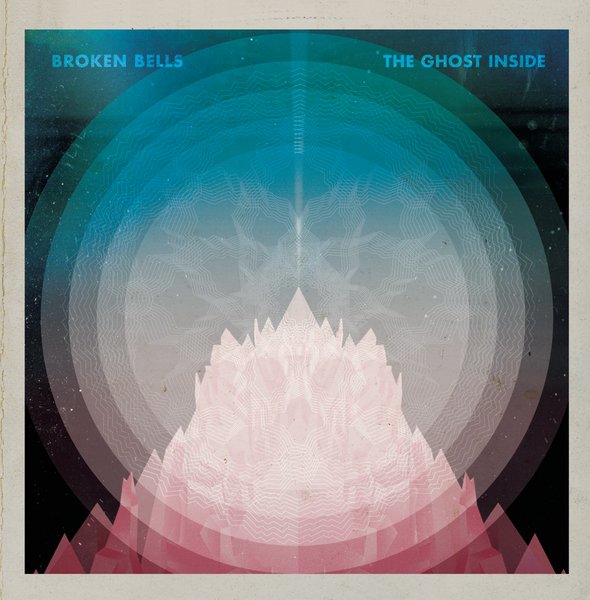 All the images have a cohesive design and color palette, clean typography and a worn-in feel that makes each cover look like an old waterlogged record discovered in a forgotten bin down in the basement. As I said in my round up of the best album art of 2010, "the imagery is both cosmically alien and antiquated, as if it's what we imagined the future to look like in 1973."
The band just announced a new EP, Meyrin Fields, that continues this trend and works just beautifully. You can hear a track from the EP over on the All Songs Considered blog at NPR Music.