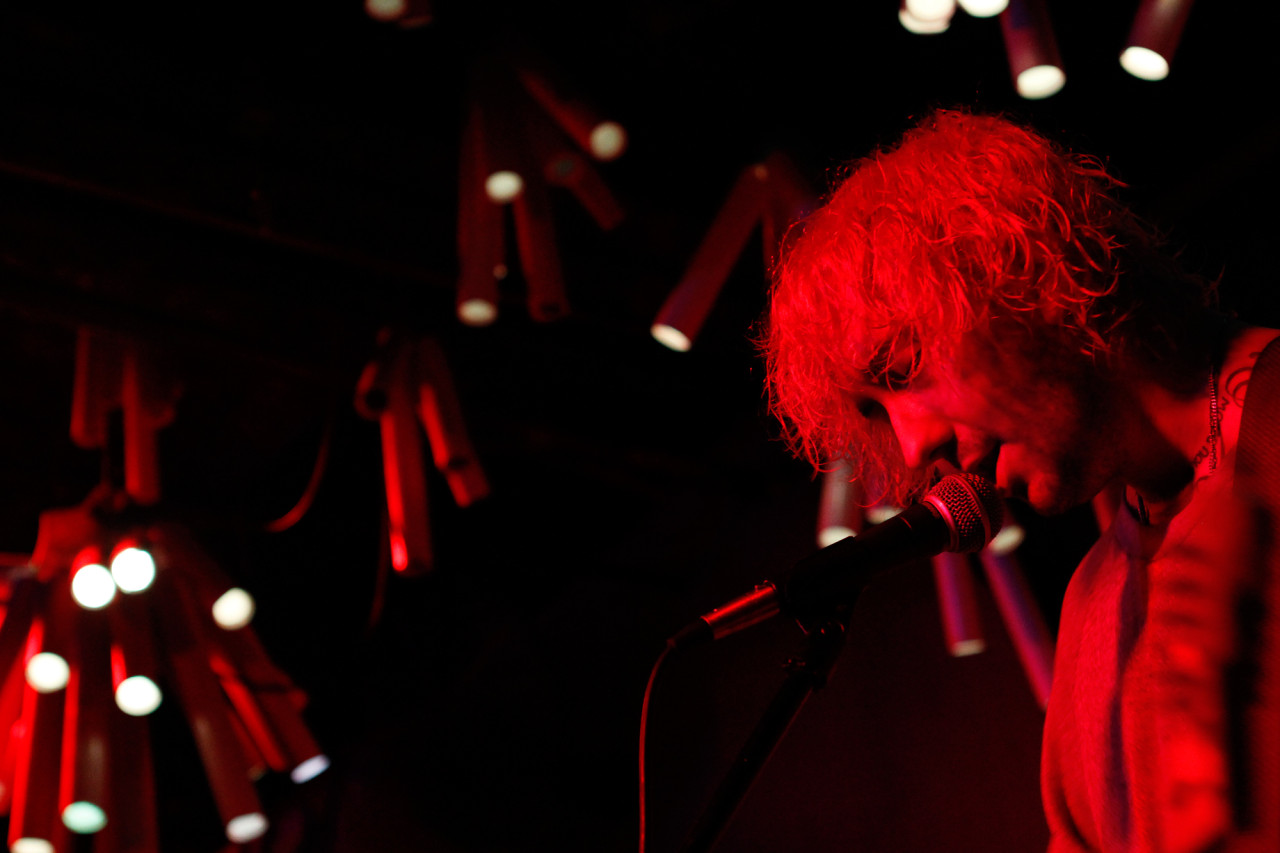 I don't think anyone would confuse me for being a true metal or hardcore guy. Though, I do dabble: So much of the music I listen to and see live in concert borders into those worlds, and every day I find a new band that takes me further into this realm of music. I'm attracted to the in-your-face assault of droning feedback and screaming guitar distortion. Maybe it's the immediacy of a band filling a room with noisy bliss, and seeing them thrash around on stage (and sometimes in the crowd) with furious, fist-pumping anthems. Or maybe there's been a boom lately of new young bands doing this stuff in a new way. Who knows. Column A. Meet Column B.
That said, I still need melody. Hearing all that noise can be absolutely cathartic, yet without some grounding, that abrasive quality can begin to feel repetitive and ultimately motionless. You need a dynamic push and pull, a tension and release. That's probably why I love the band Nothing so much.
This heavy Philly band borders on metal for sure, but also clearly has a love for shoegaze — especially My Bloody Valentine and Loveless. This is scuzzy and brooding music about pain, personal struggles and heart-wrenching life decisions gone awry in moments of despair. But, the way Domenic Palermo sings on its superb album Guilty Of Everything, the band is able to reveal something beautiful in those lush layers of noise. This is probably my most-played album this year so far, and it sounds odd to say, but I've spent more time listening to this record in the mornings on my commute than anything else.
It may be a harsh way to start the day, but it's the perfect wash of sound to drown out my surroundings for a few minutes on my way to work. And while metal purists may take umbrage in calling this group "metal," like the similarly shoegazey black metal band Deafheaven, Nothing is one of those bands that finds enough middle ground to appeal and serve as a bridge to both sects. On the album, they're more shoegaze… live they're way harder for the metal dudes.
And with this just-released cover of "In Metal" by longtime indie rock veterans Low, Nothing proves they're sorta in on this dynamic.
Low's original, from 2001's Things We Lost In The Fire, is a typical slow-burning, and gorgeously ruminative track sung by Mimi Parker — with spare acoustic accompaniment and a scorching solo from Alan Sparhawk.
In contrast, Nothing accentuates the darkness, parsing out this lovely melody as if murmuring its words into a black abyss over a canyon and hearing the echoes bounce back. It's a haunting rendition that hints
at the scope and emotional heft of Nothing's music.